Shows
Kids (GoAnimate Junior)
The Adventures of Kate (KristinaCollinsYes KatieNo - 2015-2019)
Little Polar Bear (1991-2015)
Rainbow Scouts (2018-)
Cleo's Store (2018-)
Blaze and Mickey (2019-)
The Buzz Lightyear Jr. Show (2012-)
Kipper's Clues (2015-)
Big Bird and Friends (1987-2015)
Bubble Guppies (February 15, 2019-Present)
Blossom's Clues (January 15, 2019-)
Tinky Winky's Clues (2015-2020)
Cuquin's Clues (2015-)
Cleo & Madeline (2018)
The Waterson Family (LiamThePreviewsGuy - 2014-)
Eric and Friends (AmazingCousins19 - 2013-2019)
Nate Zuckerman (CartoonLover5 - 2016-2017)
Adventures Of Dallas (CartoonLover5 - 2014-2017)
A Cosmic Christmas (1977, December only)
The Smith Family (Awildmew - 2013-)
Wow Wow Wubbzy (2006-2010)
Jake and the Neverland Pirates (2011-2016)
Madeline (TV Series 1993-2001)
The Backyardigans (2004-2010)
Sesame Street (1969-)
Rudolph the Red Nosed Reindeer (1964 movie, 2001 sequel - December only)
Peanuts: Videography (1965-2011)
Teen Titans Go (2013-)
Barney And Friends (1992-2010 original series, 2018 reboot)
Blue's Clues (1996-2006, 2006-2007 spinoff) (2009 (Steve (season 1-4) and blue (blue's room) (2018 Reboot)
The Save-Ums (2003-2006 original series, 2018 reboot)
Bernard and Coulden Pettit Get Grounded ( [CENSORED] GoAnimate - 2015-)
The Hall Family (AmazingCousin19 - 2014-)
Little Bill Gets Grounded ( [CENS.] 2014-2015)
Arthur Gets Grounded ( [CENS.] 2014-)
Peppa Pig Gets Grounded ([CENS.] 2014-2016)
Violette1st Show (2005-2043)
Kid Temper Tantrum ( [Censored] Oh Shiitake Mushrooms - 2016-)
Caillou Gets Ungrounded (2016-2021)
Joyce And Jane (2012-2032)
That 70's Show (1998-2006)
Olivia (TV Series - 2009-2013)
The Loud House (Nickelodeon - 2016-)
Star Wars: Ewoks (1985-1986)
Veggietales (1993-2015)
Polka dots Clubhouse (2019-2026)
Cleo And Cuquin (2018)
Charleyyy and friends (Supermariologan - 2013-2063)
Blaze and the Monster Machines (2014-2019)
The Hoobs (2001-2003)
Phineas & Ferb (2007-2015)
Teletubbies (1997-2001 Original Series, Reboot - 2015-2016)
Adventure Time (Cartoon Network - 2010-2018)
Caillou (TV Series - 1997-2010)
Franny's Feet (2004-2011)
How the Grinch Stole Christmas (1966 - December only)                                                                       
Charlie And Lola (2004-2007)
Kenny's Clues (2011-2020)
Kenny's Room (2018-)
Mickey and The Roadster Racers (2017-)
ALVINNN!!! and the Chipmunks
Elias: Rescue Team Adventures
Grizzy and the Lemmings
In the Night Garden (April 11, 2016–present)
Julius Jr. (May 2, 2015–present)
Justin Time (September 22, 2011–present)
Kate and Mim-Mim (September 5, 2015–present)
Kody Kapow (May 14, 2018-present)
Little People (March 14, 2016–present) [17] based on the Little People toys
Mack & Moxy (June 9, 2018-present)
Messy Goes to Okido (April 9, 2016–present)[18]
Nature Cat (July 1, 2016–present)[19]
Noddy, Toyland Detective
Pajanimals (September 4, 2017-present)
Polly Pocket (July 8, 2018-present)
Playdate (October 3, 2015–present)
Rainbow Ruby (April 23, 2016–present)
Sarah & Duck (July 7, 2014–present)
Little Bear (May 24, 2015–present)
Space Ranger Roger
Strawberry Shortcake's Berry Bitty Adventures (May 6, 2011–present)
Sunny Bunnies (July 2, 2018-present)
Super WHY! (March 2, 2018-present)
Thomas & Friends (February 24, 2019–present)
Tickety Toc (April 23, 2012–present)[20]
Topsy and Tim (September 5, 2015–present)
Twirlywoos (September 5, 2015–present)
Waybuloo (April 16, 2016–present)[21]
YaYa & Zouk (July 4, 2016–present)
Yo Gabba Gabba! (September 5, 2015–present)
Yup Yups (September 16, 2013–present)
Let's Go Luna! (TBA 2019)
Remy and Boo (TBA 2019)
If You Give a Mouse a Cookie (TBA)
Tree Fu Tom (Fall 2018)
Bananas in Pyjamas (February 19, 2013–present)
Bear in the Big Blue House (1997-2006)
Bunnytown (May 6, 2011–May 2012)
Care Bears: Adventures in Care-a-lot (May 6, 2011–June 30, 2012)
DuckTales (October 2011–September 30, 2013)
Gerald McBoing-Boing (May 6, 2011–July 31, 2011)
Handy Manny (May 6, 2011–August 7, 2014)
Harry and His Bucket Full of Dinosaurs (May 6, 2011–August 28, 2014)
Henry Hugglemonster (April 21, 2013–January 1, 2016)[20]
Henry's World (May 6, 2011–September 27, 2013)
Higglytown Heroes (May 6, 2011–September 30, 2013)
Imagination Movers (May 6, 2011–August 30, 2015)
Johnny and the Sprites (May 6, 2011–September 2, 2012)
JoJo's Circus (May 6, 2011–September 1, 2013)
Jungle Junction (May 6, 2011–August 30, 2015)
Katie and Orbie (May 6, 2011–December 31, 2012)
Lalaloopsy (September 27, 2014–August 28, 2016)
Little Einsteins (May 6, 2011–January 1, 2016)
The Little Mermaid (September 16, 2013–August 31, 2014)
Mickey Mouse Clubhouse (May 6, 2011–September 17, 2015)
Miles from Tomorrowland (February 21, 2015–August 30, 2015)[22]
Out of the Box (July 1, 2011–August 31, 2012; December 31, 2012–August 31, 2014)
The Secret World of Benjamin Bear (May 6, 2011–August 30, 2015)
Sheriff Callie's Wild West (February 2, 2014–December 1, 2015)
Special Agent Oso (May 6, 2011–January 1, 2016)
Stanley (May 6, 2011–September 27, 2013)
Stella and Sam (May 6, 2011–September 1, 2016)
PJ Masks
Rolie Polie Olie
Guess with Jess
The Berenstain Bears
Timothy Goes to School (Now on Disney Junior, no longer airing on Treehouse TV)
Willa's Wild Life (acquired from YTV)
Adventures in Nutrition with Captain Carlos
The Bite-Sized Adventures of Sam Sandwich
Can You Teach My Alligator Manners?
Choo-Choo Soul
Dance-a-Lot Robot
Feeling Good with JoJo!
Franny's Treasures
Handy Manny's School for Tools
Happy Monster Band
Jake's Buccaneer Blast
Lou and Lou: Safety Patrol
Mickey Mousekersize
Mini Adventures of Winnie the Pooh
Minnie's Bow-Toons
Muppet Moments
Nina Needs to Go!
A Poem Is...
Quiet Is...
Shane's Kindergarten Countdown
Shanna's Show
Special Agent Oso: Three Healthy Steps
Tales of Friendship with Winnie the Pooh
Tasty Time with ZeFronk
Where Is Warehouse Mouse?
Ruff-Ruff Tweet & Dave (2015-)
Top Wing (2017-)
The Barratt Family (2013)
James and friends (1995-1996)
Emily Hatcher, Silly Lover (2020-)
Butterbean's Café (Nickelodeon, October 1, 2019-)
Adults (GoAnimate Adult).
Simpsons (1989-)
Family Guy (1999-)
American Dad (2005-)
Cleveland Show (2009-)
South Park (1997-)
King of the Hill (1997-2010)
Videos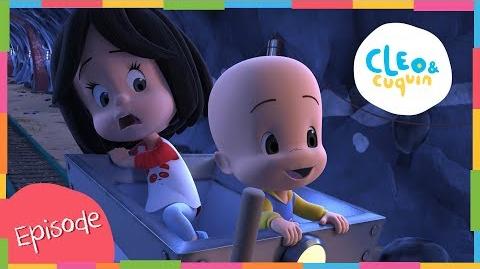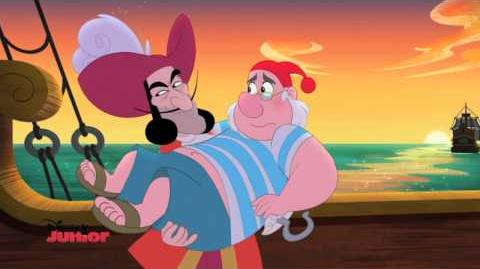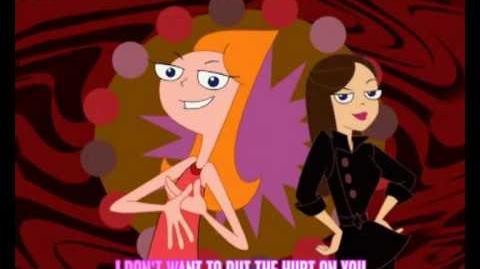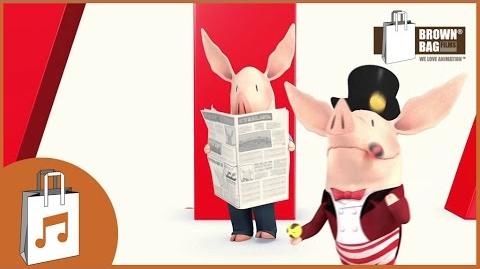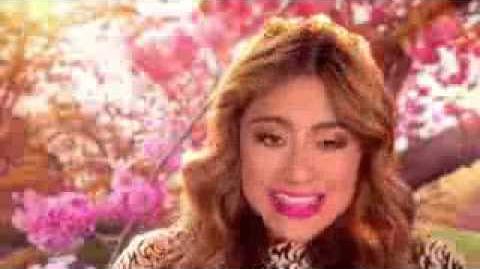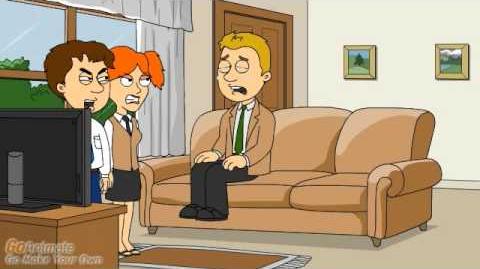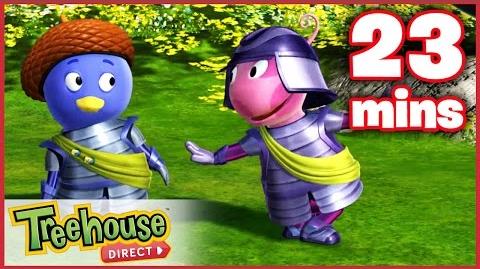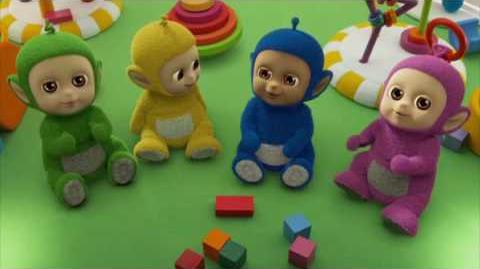 Guests
GoAnimate Junior Guests.
Young Guy/Charlie (Voiceforge) (1971-2019)
Steven (Oddcast/Vocalware) (New)
Dave olaru (Voice: Daniel (UK English/Nuance/Oddcast)
Daria (Bulgarian/Nuance/TextVoice)
Sven (Swedish/Oddcast/Vocalware/TextVoice)
Conchita (Castilian Spanish/Ivona/TextVoice)
Stefan (German/Oddcast/TextVoice/Vocalware)
Miguel (Latin Spanish/Ivona)
Bernard (French/Oddcast/Vocalware)
Karl (Icelandic//Ivona)
Mads (Danish/Ivona)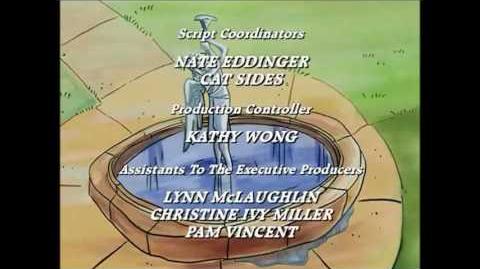 Zuzana (Czech/Oddcast/Textvoice)
Ioana (Romanian/Oddcast)
Giorgio (Italian/Ivona)
Ricardo (Brazilian Portuguese/Ivona)
Vilde (Norwegian/Oddcast/VW)
Marko (Finnish/VW/Oddcast)
Cristiano (European Portuguese/Ivona)
Steva (Serbian & Croatian/Alfanum/Textvoice)
Eszter (Hungarian/Oddcast/Textvoice)
Filiz (Turkish/Ivona)
Nikos (Greek/Oddcast/Vocalware)
Laura (Slovak/Nuance/TextVoice)
GoAnimate Adult Guests.
Steven (Oddcast/Vocalware)
Kostadin (Bulgarian/Textvoice/SpeakVolumes)
Brian (UK/Ivona)
Astrid (Swedish/Ivona)
Carmen (Castilian Spanish/Oddcast/Vocalware)
Katrin (German/Oddcast/Vocalware)
Carlos (Latin Spanish/Oddcast/Vocalware)
Florence (French/Oddcast/Vocalware)
Carmen (Romanian/Ivona)
Vit (Czech & Slovak/Textvoice/Azure Microsoft)
Carla (Italian/Ivona)
Jan (Polish/Ivona)
Marcia (Brazilian Portuguese/Textvoice/Acapela-group)
Henrik (Norwegian/Oddcast/VW/Textvoice)
Mikko (Finnish/Textvoice/Oddcast)
Amalia (Portuguese (PT)/Oddcast/VW)
Jacek (Polish/Croatian/Ivona)
Website
http://pbs6000video.wixsite.com/goanimate_junior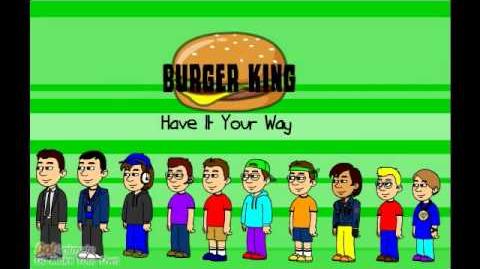 http://pbs6000video.wixsite.com/goanimate_adult