There are different variations of Paul in GoAnimate. Two Pauls are big time troublemakers created by TA591IAD1, LouieLouie95, SquadHater2002/SquadHater2002isBACK and Ecolercomedian99.
Paul Palwak/Waterguy
Paul Palwak/Waterguy

Paul as a PC Guy

Voiced by

Paul (voice returned along with the Oddcast voices)

Born

Paul Waterguy: November 25, 1966 (age 49)
Paul Palwak: November 25, 1991 (age 24)

Family

PC Guy, Becky's Father, Adrianna's stepfather
Paul Palwak
(or
Paul Waterguy
) (better known as
Paul
 in PC Guy mode) is a character on GoAnimate. His look is a PC Guy. He used to be one of the troublemakers that got grounded a lot but not anymore and he is now a good guy. He was created by MarioParty4To7RulesAlt as well as all other users.
He is also a principal and an enemy of Nick (Troublemaker)
On October 29th, 2015, Paul and many other voices were removed.
Paul Jones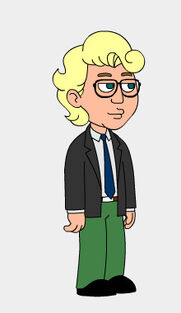 Paul Jones (Dan's dad) was created by MarioParty4To7RulesAlt.
Born: August 4, 1963
Age: 52

Mr. Paul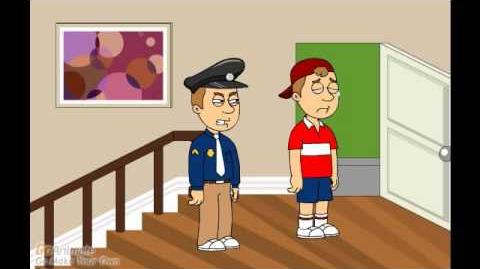 Mr. Paul is the assistant principal.
Name: Paul Williams
Born: May 18, 1977
Age: 38
Paul Cooler
Paul Cooler is the main protagonist of The Paul Show. Paul was created by ThomasTheBlueWiggle and is a BIG time troublemaker.
In a video made by PetterBolos12, Paul's last name is revealed to be "Cooler".
Name: Paul Cooler
Birth: August 1, 1995
Age: 19 (as all the events take place in 2012)
Paul (Becky's Dad)
Paul is the father of Becky. He is the husband of
Kate
.

Paul is a husband of Kate and father of Becky.
Birth: July 21, 1965
Occupation: Harbor work
Voice: Paul or Diesel
Family: Becky (Daughter), Becky's Mom (Wife), Kendra (Daughter), Dennis (Little son)
Friends: Diesel (Eric's Dad), Bill's Dad, Eric (Brian's Dad),
Enemies: M.Bison (Becky's archnemesis)
Likes: Soccer, His Family, Romance with his wife (In 1999, 2 years before Becky born in 2001), Baby Shows, Barney, Teletubbies, Caillou, Power Rangers, Digimon, Kamen Rider, Dora the Explorer, Rugrats, Super Why, Dinosaur Train, Thomas the Tank Engine,
Dislikes: Becky Getting in Trouble, Being Killed, Defeated, Grounding Becky.