Info:
Ren is a newer GoAnimate character created by AMDGamer Jack on August 14, 2019. His last name is really unknown, even by his best friend since childhood, Rico. But sometime when Ren was 9 years old, Rico decided to give him the last name Jones, and that stuck.
Personality
Ren is a lazy 33-year-old man living at 12704 Alvin Hung Drive in GoCity, Canada. He is often confused with his neighbor Warren, due to having similar names. Ren can often be seen inside his living room playing on his PlayStation 2, or watching Glen Miller's Moonlight Serenade on GoAnimate Network. He likes to hang out with his friends Rico, Tbone Animate, and Boris, but since Rico does not like either of them, he does not hang out with Rico often. Ren has a son named Matt that still lives with him.
Trivia
Ren's favorite food is sausage.
Ren drives a 1994 Geo Prizm LSi, which he is married to.
Ren has a Guiness World Record for most porta-potties tipped over
Ren has gone to jail overnight 2 times for smoking weed
Ren married his car in July of 2011.
Gallery
Feel free to add pictures of Ren doing other things here.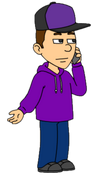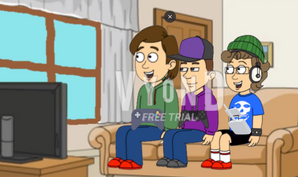 Community content is available under
CC-BY-SA
unless otherwise noted.